We've been another week without an internet connection. I've had to decamp to a friend's house to use hers. For the other problem with rural living is poor mobile signal – not enough for me to go online on my phone at home.
Such are the disadvantages of living in remote places. But we're used to it!
It has its upside. It means that without the seduction of social media, emails and messaging I focus more intently on new writing rather than allowing my time to be eaten away by responding to notifications. It's easy for that to be an excuse for not getting the real work done. I admit I can be a bit dilatory at managing that!
The absence of the internet also reminds me to practice skills that are independent of it, to be more resourceful, to re-visit other activities, perhaps less sedentary, that do not depend on that connection. And it's a good reminder that we need variety in our daily lives to bring a healthy balance and outlook, to help us maintain other skills and interests, practical and physical as well as social, to make us more rounded people.
Exactly the same for our children. They need this variety too; involvement in an assortment of skills as well as internet ones, most particularly the physical, practical and personal, to make them healthy, rounded, skills-rich adults.
I've enjoyed watching some of the 'Back in time…' programmes that have taken families back to life in earlier times, mostly before internet and telly.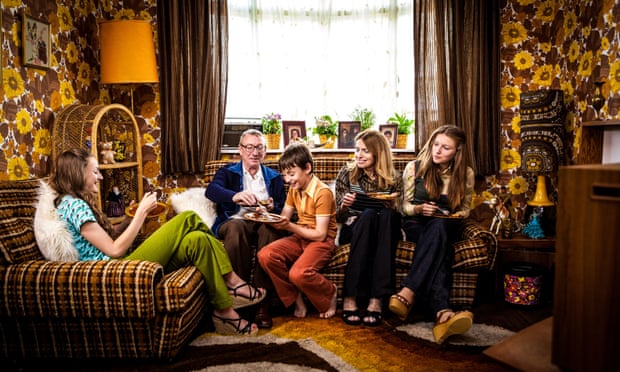 And some of the comments the youngsters on the programme have made suggest that they have enjoyed living without their phones, internet and telly at times because it has made them focus on each other. Conversation has become a pastime for example, or communicating over board games. Another remarked they've become closer as a family.
Now, I acknowledge that I was as grateful as anyone to distract a restless child with some screen based pursuits.
But I'm now aware that this has become such an overused activity that children are lacking in many of the skills they would have naturally gained from connected family time. Some cannot converse adequately, use language effectively, interact with peers appropriately and are starved of the nurture family closeness brings because of long isolate hours entertained by screens, disconnected from real people. Even communal meal times have been overturned by TV dinners.
I enjoy a TV dinner, but not all the time.
What I need, and what children need even more as their on going development is more important, is a rich diversity of experiences. They need opportunities to try a range of different activities, explore potential interests, chances to develop a variety of skills, physical, practical and personal for their well being, resourcefulness and healthy maturity.
A balance of life's activities in other words. Not a life that's dependent on one.
Nothing like a week with disconnection to make me check whether my time usage was balanced.
If this extreme weather continues I suspect I might be in for another one!