I'm a fairly tolerant person. And – yep – even the kids agree after all those years of home education!
But discrimination is one thing I have no tolerance of. Particularly the discrimination in the education system.
Most people don't spot it. But it's there.
I don't mean the usual kind of discrimination between things like ethnicity, or gender, or disability perhaps. The things that get talked about in the press regularly.
I mean the kind of discrimination that remains conveniently hidden but is practiced to make sure things like stats or league tables don't get lowered by those children who don't 'perform' to the system.
I'm talking about the discrimination towards those who learn differently.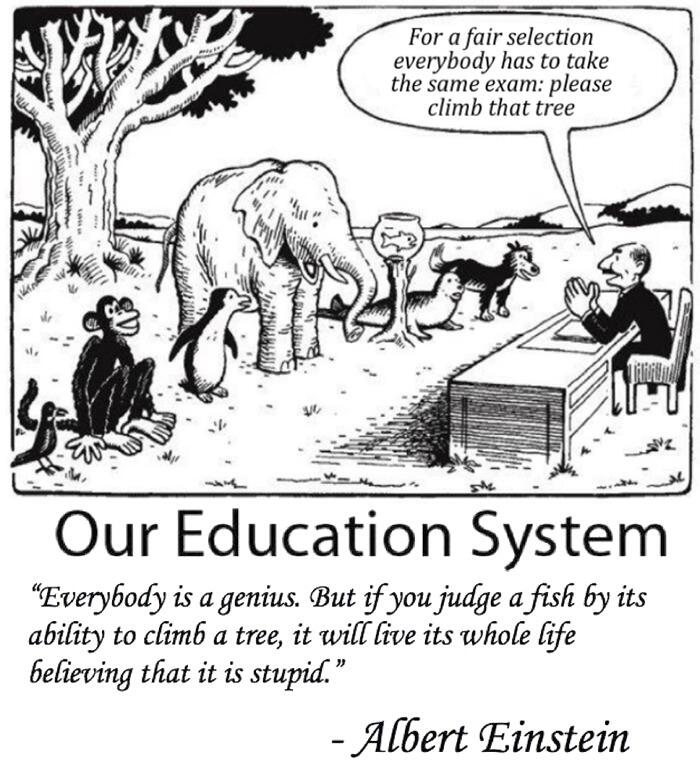 The hypocrisy of it is shocking.
There are heads, teachers, establishments and centres for learning, writing their policies that state they are inclusive, yet those same establishments discriminate against those who don't fit into their preferred way of learning.
They group and label children through academic test results only, consequently creating an academic hierarchy some children will have no hope of climbing – because they need a different learning framework. They label these children as 'failures' or as having 'learning difficulties', or 'slow learners' which is discriminatory in itself.
However, as many home educating families are proving, give these kids a different learning approach and time frame and they can achieve the same later outcomes as many of their peers. So does that not prove that if we stopped discriminating against those children with different learning needs many would achieve more in school? And does that not count as discriminating against some whilst championing those who make the school look good?
I know that some schools will squeeze kids out of their establishment, often by subtle means of suggestion that the child would achieve more elsewhere for example. Whereas the reality is that they don't want these children in their establishment lowering their statistics.
This is blatant discrimination in my book however it is accounted for. It has even been known for some schools to suggest home education as a way of getting 'failing' or often absent children off their register.
How is this not discrimination? Makes me sick to think of it going on. And it's in total disrespect of those hard working schools and teachers who refuse to follow this practice.
A system of education has evolved that does NOT suit all kids and subtle practices have developed that discriminate against those who do not fit into it. How is that different from setting up an establishment for fair haired children, for example, and discriminating against those who are dark haired?
I may be tolerant for the most part. But I am not tolerant of this hidden discrimination against those bright, able, active, and diverse children who may be less academic than others but who have intelligences that exceed many of their academic contemporaries who cannot think outside the box.
Academics is a skill. Swimming is a skill. But we don't discriminate against those who can't swim.
Schools need to practice what they preach about less discrimination! And instead of blinding us with their policies of popular political correctness, make sure that a policy of no-discrimination applies throughout their learning provision.