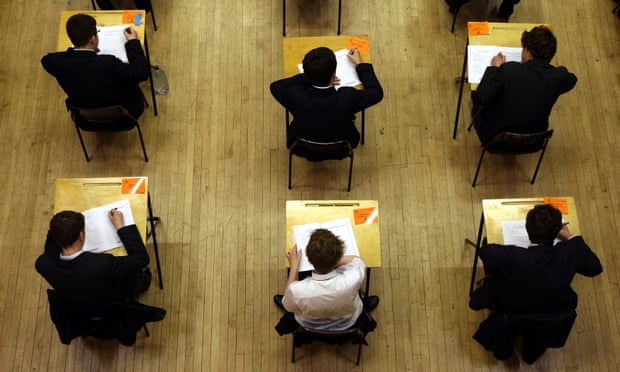 I'm feeling for parents of school children at the moment. The complete hash up over the SATs lately must be really freaking them out.
I know most home educators don't have much to do with tests, SATs and League Tables etc, but I remember when the girls were in school for that short time how anxiety about what was happening there was all consuming. Especially when it didn't seem to be happening right. I gave daily thanks we'd made the decision to home school – a decision we didn't regret for one single second – and get away from those invalid processes.
When we are young green parents though, wanting to trust that the big establishment which the schooling system has become is getting it right for our kids, it's devastating to know that there's a possibility – let alone proof – that it's not!
So this is my attempt to offer you a little bit of reassurance.
Whether using school or home educating parents needn't worry about SATs.
Not doing them is not going to impair your child's education for life – as propaganda leads us to believe.
Most home educated children are educated to a good standard without ever knowing what SATs are, let alone being subjected to the stress of them.
SATs are just a way the government's devised of setting a standard bench mark on children's attainment in schools (which doesn't work anyway). They are supposedly a way of monitoring teachers and schools and consequently making the politicians look as if they are doing something useful. They are of no use to a learner's education whatsoever.
Many will argue that they are; desperate as people are to stick to institutional thinking. And argue that, as a result of them, provision will be improved.
But that rarely happens. And tests rarely reflect true ability anyway. What's standard, for example? And just what are we testing – all questions that I've asked in other articles.
There have been some alarming reports in the press recently about what these tests are doing to our children's mental well being. It's probably also having the same effect on the parents and teachers! So I think there's a case for boycotting the whole darn SATs system, let alone a one-off boycott like recently.
But if you're one of the parents who is worried that your child's education is going to be damaged by yet another drastic mess up of papers I shouldn't be. It won't. Your child's education is the result of a whole plethora of influences and experiences over a long period of time, not the odd result.
And if you're new to home educating I shouldn't let the time wasting procedure of standard testing mess up the opportunity of a delightful learning day of discovery and experience – as education should be!